NEW: October 23 – 25, 2020
FULL: October 9 – 11, 2020
Presented by Darcy Williamson
$395 Inclusive
The first weekend filled quickly, so Darcy added a second weekend! I love being in the forest during mushroom season, she says. Lucky us.
Spend three days of outings in three distinct nearby forest eco-systems in search of edible and medicinal mushrooms and lichens. The edible mushrooms found will be incorporated into our daily meals. The medicinal mushrooms and lichens will be used to make immune stimulating teas, antiseptic salves, antibiotic tinctures and Mavens' Haven Old Growth Forest Beer.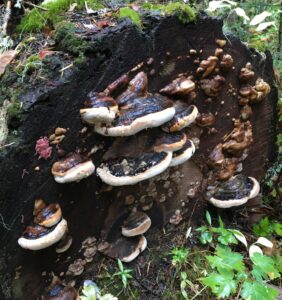 The price includes meals and lodging, all supplies for making mushroom and lichen tinctures, salves, teas, and beer for taking home.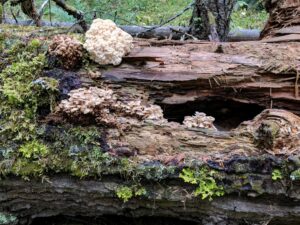 Arrive at Mavens' Haven Friday by 10:00 AM Mountain Standard Time
You are welcome to arrive Thursday night to settle into your accommodations.
Breakfast will be served at 9:00 PM Friday to those who arrived the evening before.
The forest will be cool and very wet, so pack accordingly.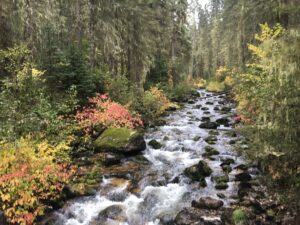 To hold your space, please send your $50 deposit to Darcy Williamson, P.O. Box 4190, McCall, ID 83638. Please make out checks to From the Forest. To pay the deposit or the full amount online, click here.
To register, copy/paste the following and email to [email protected]
Mushroom & Lichen Weekend Registration Form
Name:
Phone:
Accommodation first choice:
Second choice:
Food allergies or sensitivities:
Questions and general requests:
Darcy Williamson is a published author of numerous cookbooks, histories, herbals, fiction, and more. Head Maven at the Haven, we are fortunate when she decides to present this event, one of our favorites.