Friday, August 28, 2020
Saturday, August 29, 2020 FULL
5:00 – 8:00 pm Mountain Standard Time
$50 per person/dinner
Presented by Darcy Williamson, Meghan Clark, & Renée Silvus
Choose your evening or come for both.
Featuring a special dinner of fresh garden produce, creative Darcy flavors, and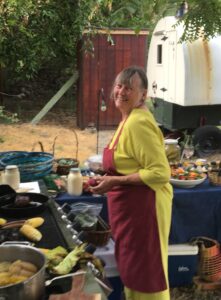 pasture-finished meat and dairy from 7U Ranch.
Guests are invited any time to relax and enjoy the Haven. Garden drinks will be served at 5:00 pm MST followed by harvesting and appetizers with dinner at 6:30 pm. Please bring your own preferred beverages.
Guests are also invited to sleep over one night or the entire weekend. Private accommodations are $75/one night, $65/multiple. Breakfast fixings included. Camping $25 night per person. Please note the property is not appropriate for dogs and children.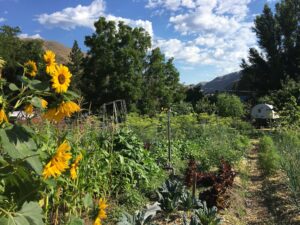 Email Garden to Table Registration Form to [email protected]
Name(s):
Phone:
Accommodation(s) first choice:
Second choice:
Date range you wish to reserve your bed:
Questions and requests:
To hold your accommodation, please send a $50 deposit to: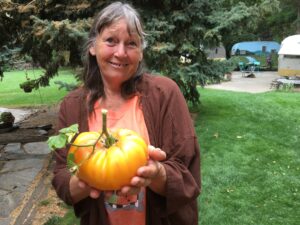 Is this…a tomato?