November 11-13, 2022
With Renée Silvus
$400 private
$350 shared
By this point we are well into darkness. Let this weekend be an invitation to slow down even more, lean into surrender, and find your presence there.
By this point I will have returned from an immersion in yoga and meditation in the Himalayan mountains. There I expect insight for this weekend to arrive. Right now, the only word is presence.
We do know we'll build from asana and meditation basics with guided practices, group support, and ample free time to integrate and relax. The long, cool nights mean sacred sauna and long sleeping. We will bring attention to everything with respect, curiosity, and intention.
The weekend will be nourished by simple, Haven-harvested meals. Retreat fee includes all meals Friday dinner through Monday breakfast.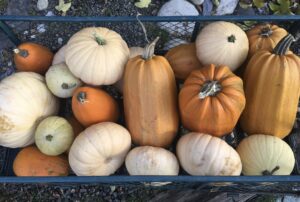 Please arrive Friday between 4pm and 5pm Mountain Standard Time. We close Sunday afternoon with lunch and appreciations. We encourage guests to stay through Sunday night to quietly integrate the weekend and enjoy the Haven.
To hold your space, please send the following and a $50 deposit to Venmo here or directly to me at CUB or CUBx in McCall.
Fall Retreat Registration

Name:
Phone:
Accommodation first choice:
Second choice:
Dietary requests and restrictions:
Questions and general requests:
Renée Silvus brings a blend of perspectives as an educator, coach, and facilitator. She offers coaching and classes with Luminaire, community space and events at Community Hub McCall, yoga classes at CUB Auxiliary, and retreats at Mavens' Haven. 2022 brings her ninth year of offering events at the Haven.