April 23rd – 25th
With Hayli Makana, Charlotte Dietz, and Stacey Lara
$300 solo
$450 partners / shared accommodation
Who: 15 Lucky Participants, aka…You!
What: Into the Heart of Gaia (Tantric Expressions)
When: April 23 – 25, 2021
Where: Mavens' Haven in Lucile, Idaho
Hayli Makana, with support from Charlotte and Stacey, will facilitate Tantric Expressions through curiosity of Divine Creation for this weekend at the Haven, and you are invited. Come solo, bring a friend, maybe a partner, and let's play!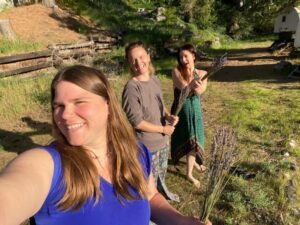 We know what you're wondering – Is a Tantra retreat a sex retreat? The short answer is – No, not this retreat. We'll be experiencing the basic ideals and concepts of Tantra for the beginner to intermediate who's curious and ready to learn more about connection with self, earth, and others. Hayli, Charlotte and Stacey describe Tantric experiences in a few ways:
– Moving or working from your heart space
– Experiencing this space between worlds as blissful, a place where time stands still
– A way of deep connection with yourself first, then the earth, and eventually with others in deep presence and reverence
– Connecting by being side-by-side, breathing together, utilizing body weight, eye gazing, eating, dancing, meditating, listening, and touch
– Becoming one -> becoming nothing -> becoming everything
– Sensual practices = practices to engage the senses in a deeply meaningful and profound way
– Experiencing your body, organs, chakras and other energy centers from a new perspective, finding clarity on what needs to be worked on and be seen to relieve pain and allow in joy at all levels – physically, emotionally, and spiritually
– Shedding limiting mainstream ideas of what it is to "make love" and learning to make love with yourself… not to achieve sexual orgasm, but to achieve ecstatic joy in the act of loving every element of yourself deeply
– Achieving magical, beautiful experiences of astral travel or the world of purple haze
– Accessing Tantric waves of love, intimacy, ecstasy, and unconditional love that breathes and moves through you
– The ability to have all these experiences authentically in each moment – on your own or with a friend or lover to deepen connection and find a sense of home, being here now, taking in and enjoying the beauty and sacred gifts of life and the divine self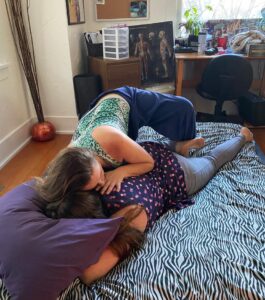 Example Activities: Ecstatic Dance, Sensual Embodiment Yoga, Floor Partner Bodywork, Thai and Stretching, Sacred Womb Sauna, Yoni/Prostate Steaming, Eye Gazing and Ra-peh, Body Painting and Cuddle Puddle, Rebirth Ceremony in the Caves, Tantric Walk in the Forest, Labyrinth Walk, Biofield Tuning, Kundalini Rising, Sound Shavasana, Melting Energy work.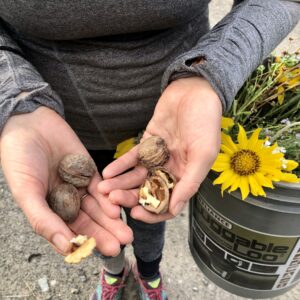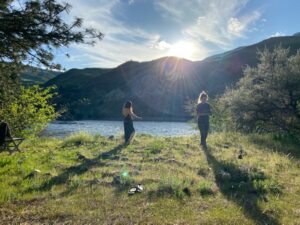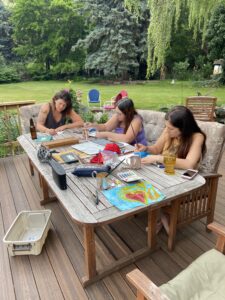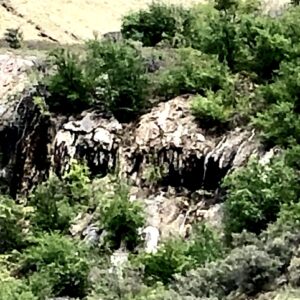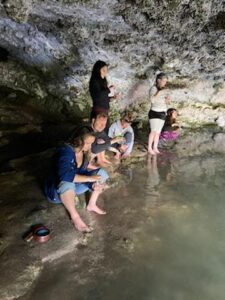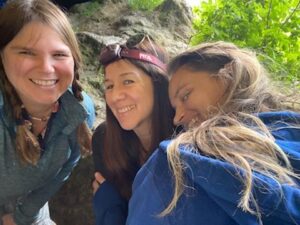 Arrival is Friday April 23rd at 6pm PDT – Departure Sunday April 25th at 4pm PDT
Lodging: Sheep wagons, Retreat Center Rooms, the Bungalow, Refurbished Trailers, or bring your own van and a heater!
Meals: Made by us. All meals are provided as part of the retreat price. This will be a vegan retreat.
Investment: Depends on if you come solo or if you bring a friend or partner:
-Solo: $350 per person (unless you bring your own van to sleep in; then $300)
-Partner/Friends: $450 per duo; you do not have to be a couple; you will simply be sharing accommodations
-Staying a day late to decompress or coming a day early is only an added $50 retreat price
Maven's Haven, a sweet retreat space on the Salmon River in Lucile, ID is especially beautiful in the spring when all the foothills are green and glorious against the clear blue sky. Secret water cave within 10 minutes of the haven. Hot springs about 45 minutes away.
Tantric Exploration Retreat Registration Form
Name:
Phone:
Accommodation first choice:
Second choice:
Date range you wish to reserve your bed:
Questions and general requests:
Registration: $50 non-refundable deposit to [email protected] on venmo, username CharlotteMDietz.