with Jeanette Dames
March 12 – 14, 2021
$580
A weekend of introspection, action, and learning a new way to navigate life loving yourself first! Our society does not allow us to be lovable just as we are. Truth is, you are perfect, just as you are.
During this weekend we take a deep look at our beliefs and where they came from so that we can let them go.  We learn how to embrace our beauty and learn how to begin to move through our lives from a new perspective of pure unconditional love for ourselves!
Investment:  $580 includes two nights lodging, food, workshop, and all materials.
Pre-registration: $50 Non-refundable deposit holds your spot.
If paid in full by December 31 take $75 off your weekend investment for a total of $505!
Balance due March 2, 10 days before class.
Only 8 spaces available for this weekend.
Email [email protected] to register today.
For more information, visit Jeanette's website here or call 206-769-9557.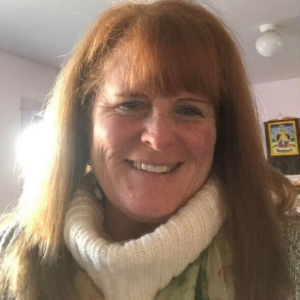 Jeanette Dames
As a lifelong clairvoyant, Jeanette has been seeing and communicating with angels and other spirit guides since she was a small child. Throughout her life, Jeanette has used this connection to improve her life's journey every step of the way.
Jeanette's mission is to share the secrets to developing intuition and loving yourself deeply to better live in prosperity, begin every day with joy, experience unconditional love, and enjoy vibrant health.  She offers this through angel readings, energy clearing, spiritual life coaching, workshops and retreats.
Jeanette has studied with Dr. Doreen Virtue, Dr. Wayne Dyer, Louise Hay, davidji, Greg Braden, Jennifer Longmore and Joe Dispenza.  By implementing ideas from these esteemed teachers she has learned how to live life to the fullest and is eager to help you to do the same.
Jeanette is certified as an Angel Therapy Practitioner, Heal Your Money Story Coach, Love Yourself Heal Your Life licensed instructor, and Spiritual Response Therapy Practitioner.
Her first book, Dancing Around the Soul's Edge is the story of her journey to spirituality and how she connected with 'her' river as a source of great knowledge.  She now hosts 6-day retreats each summer on various rivers throughout the Northwest.
Jeanette lives in Central Idaho with her partner Neal and her two dogs, Michael and Lily.  Together they practice enhancing their connection to Spirit each day, supporting each other in their quest to live their lives in joy, peace, health, and love every day.