May 1 – 3, 2020
with Charlotte Dietz, Stacey Lara & Hayli Makana
$200 for 1 night, 2 days – or – $300 for 2 nights, 3 days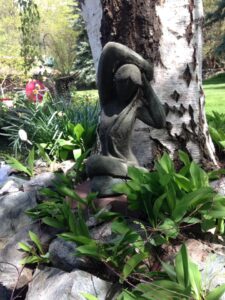 Inviting all our friends to melt into the silence at Mavens' Haven for some much needed stress release, mental and emotional health, and nature therapy. Mavens' is a well spread out space that can easily cater toward social distancing. Accommodations are first come first serve and are choice of refurbished sheep wagons, trailers, a bungalow, and two beds in the main house. Staff from The Eagle's Nest will be on hand for the entire weekend to support anyone needing mental or emotional support via meditation, guided shavasana, yoga nidra, sound healing, and more. The facility has plenty of space to roam and explore with the Earth Mother. The wild Salmon River rolls through the retreat center, a giant heckate labyrinth, a meadow, large scale garden, and plenty of space to simply be, and to restore from all the panic of this moment in time. Please contact us with any questions you have. Meals will be provided by the staff of The Eagle's Nest, vegan and vegetarian options.
____________________________________________________________________________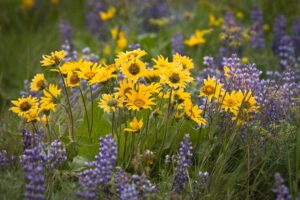 Hello loves! If any of you are feeling wellness urges for a road trip to nature, join these three mystical, magical mavens in Lucile, ID.
There are two ways to approach this retreat opportunity:
1 – Simply come for silence to be in nature, silently and safely socially distant. The facilitators will prepare meals for you and hold space for your deep introspection time at Maven's Haven.
2 – For people who want connection, we'll have potential offerings, including yoga nidra and yin yoga, energetic Kambo, dancing with the body, source channeling body sessions, one-on-one and group processing, guided meditation, biofield tuning, manifesting with the labyrinth, oracle readings, as well as personalized grounding bodywork and tantra, connecting and grounding to nature and teaching your ecstatic energy to flow. Other possible group sessions include ecstatic movement, toning and throat chakra clearing, relaxation tension exercises with singing bowls, sacred sauna, cold plunging into the river, and deep connecting to the Mother, all with social distancing in place. Opportunities will be there to simply see people in the flesh, to chat and lounge together from a safe distance. Pssst, there's also a nearby hot springs. We're limiting this retreat to 10 attendees so we can maintain room for social distancing. We would LOVE to see you!
_________________________________________________________________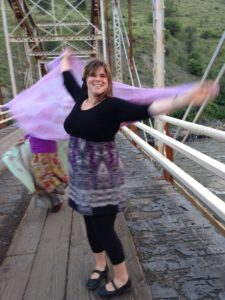 Practices will begin Friday afternoon and extend until Sunday afternoon, with the option to arrive one night early or stay a day late for a special retreat fee of $50 to deepen your experience. You are welcome to stay for one night ($200 including meals) or two ($300 including meals). To register for this retreat, you will contact Charlotte at (208) 850-9284, and a $50 deposit is required to secure your spot, to [email protected] (venmo or pay
______________________________________________________
Retreat Registration Form
Name:
Phone:
Email:
Accommodation first choice:
Second choice:
Date range you wish to reserve your bed:
Dietary requests and restrictions:
Questions and general requests:
______________________________________________________