October 16 – 19, 2020
With Tracey Kindall
$400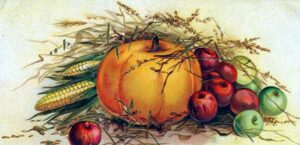 Many of us struggle to stay inspired, content, healthy, and motivated during the winter months. Part of the reason for this debilitating struggle comes from our avoidance of what the Earth is asking us to embrace during this "bottom half of the year" – letting go, moving within, shifting our activity levels, nesting, rooting, slowing down, cultivating patience, accepting stillness, facing what is cold and dark.
This October, the Living in Harmony with the Seasons retreat will provide a safe and nature-rich place for rest and restoration, as well as a nurturing retreat structure that will provide support for moving into the dark season. If you've ever dreaded the coming of winter, this retreat is for you.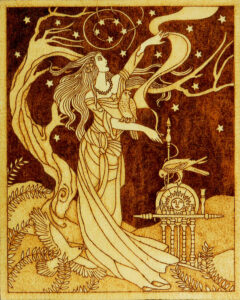 Over the long weekend, we will work alone and together to slow down, explore silence and the power of story, nurture mythic mind and imagination, sync ourselves to Earth's rhythms, and define what it means to live in harmony with the seasons. We will explore the ancient roots of familiar and not-so-familiar winter holidays, as well as myths and folktales that can help us understand the mysterious power and meaning inherent in these dark days. As we explore ancient seasonal traditions, we will begin to create our own unique and personal seasonal schedule of sacred days, practices, and activities. Each participant will emerge from the retreat armed with new skills, insights, practices, and stories to light the way through the bottom half of the year.
Lovely Mavens' Haven in Lucile offers a quiet refuge nestled on the banks of the wild Salmon River and overflowing with life and inspiration. This retreat will include a combination of nature time, hands-on activities, discussions surrounding traditional winter holy-days, group and individual exercises to nurture imagination and intuition, periods of shared silence, listening to myths and folktales, and supportive guided meditations. Delicious and simple vegetarian meals will be feed your body and soul, and optional evening sauna sessions will offer a cleansing way to finish your days. During free time, the Haven and its surroundings offer ample opportunities for walking, labyrinth work, river gazing, napping, and space to create.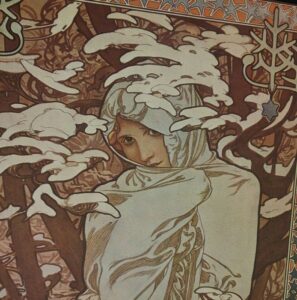 The retreat will begin at 2:00pm on Friday, October 16 and conclude Monday, October 19 after lunch at 1:00pm. All times are MST.
Guests are expected to arrive Friday afternoon by or before 2:00.
Retreat fee of $400 includes private accommodation, craft supplies, handouts, and all meals Friday dinner through Monday lunch. View accommodations here. The weekend will be nourished by homemade vegetarian meals using the stored garden bounty of the Haven.
To hold your accommodation, please send the following and a $50 deposit to Tracey Kindall, PO Box 326, McCall, 83638.
Questions? Please contact Tracey at 208-271-6583 or email [email protected] Payment via PayPal is available.
Retreat Registration Form
Name:
Phone:
Email:
Accommodation first choice:
Second choice:
Date range you wish to reserve your bed:
Dietary requests and restrictions:
Questions and general requests: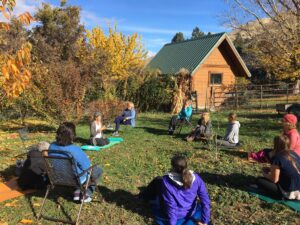 Your retreat guide will be Tracey Kindall, dedicated teacher & folklore scholar. Tracey holds an MS in Folklore from the University of Oregon, and a BS in Biology from Grand Valley State Univerisity, Michigan. Tracey is a history teacher at McCall's internationally-accredited North Fork School, and teaches mythology classes at BSU's Osher Institute. She is also an RYT500 yoga instructor. She regularly teaches classes that encourage a celebration of story and that foster deeper connection with the Earth. Tracey is a passionate lover of all things wild, and offers her work in the service of Earth, Story, and Spirit. She lives in McCall with her family which includes 5 humans, 2 dogs, 2 cats, 5 goats, 6 geese, and a small flock of chickens.