Postponed to Spring 2021
Presented by Renée Silvus
$350 private
$300 shared
==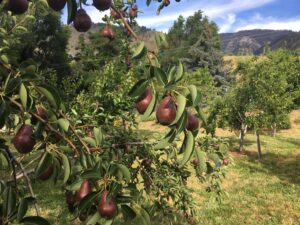 To meditate is 'to bring attention.' To what? First to our experience breathing in a body, being together, surrounded by falling leaves and other autumn beauty. Then anything can happen. We simply allow, within the healing powers of the Haven, River, and Canyon.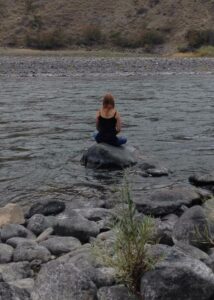 We begin with asana and meditation basics~ breathing, posture, and concentration. Beginners are welcome. We build with guided practices, group support, and ample free time to integrate and relax. We will walk and sauna to 'bring attention' with respect, curiosity, and intention to feel presence and inspiration.
The weekend will be nourished by simple, homemade meals using the abundant Haven harvests and 7U Ranch in Lucile.
Retreat fee includes all meals Friday dinner through Monday breakfast.
Please arrive Friday between 4pm and 5pm Mountain Standard Time. We close Sunday afternoon with lunch and appreciations. We encourage guests to stay through Sunday night to quietly integrate the weekend and enjoy the Haven.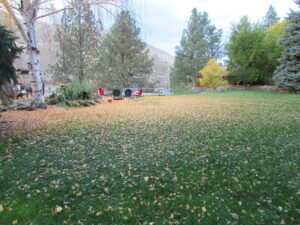 To register, copy/paste the following and send to [email protected]
Yoga & Meditation Retreat Registration Form
Name:
Phone:
Accommodation first choice:
Second choice:
Date range you wish to reserve your bed:
Dietary requests and restrictions:
Questions and general requests:
To hold your accommodation, please send a $50 deposit to:
Or drop at Renée's office at Community Hub McCall, 114 N.Third Street, McCall, ID.
Renée brings a blend of perspectives as an educator, therapist, and coach. She offers courses, retreats, community-building events and
celebrations with Luminaire. Her facilitator training is with Authentic World San Francisco and the Integral Center Boulder, bringing an Integral lens to any topic. Her yoga teacher training and lineage are with the Himalayan Yoga Meditation Tradition. 2021 brings her eighth year of offering retreats at the Haven.