June 19 – 21, 2020
with Charlotte Dietz and Stacey Lara
$350 w/Accommodation or $295 to camp in Tent or Van ($50 deposit holds your spot)
This summer we invite you into the canyon for the emergence of your magical inner child. As our small one expands and rejoices, life creates, and we move forward with confidence, strength, and authenticity.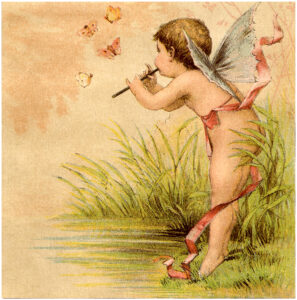 We feel grounded and trust in who We Are. This retreat includes practices designed to re-awaken, re-parent, and integrate with our inner child for creating the life of our dreams.
The early summer season in Lucile, Idaho brings long warm sunny days, beautiful blue skies and the occasional thrills of a passing thunderstorm. What a better time to lead each other into discovering what it is this child-self deeply desires, what it feels safe to ask for, and practice calling in our passions and authentic desires. This special weekend at the Haven, surrounded by nature, nestled in the mountains of Idaho and the wild Salmon River Canyon will recharge your soul and set your inner child free to play and create.
Charlotte easily connects with the magical child through imagination, movement, art, and play. Stacey will help locate and neutralize the old programs created during childhood that aren't working for you as an adult and will tune the energetic field. We will all get clear on what our inner child truly wants to express in this world; what we will bring forth with joy and full expression. The retreat will flow moving back and forth from ritual to group work to personal integration time. We will move inside to outside to cocooning in our personal spaces.
Charlotte, Stacey, and Dia are excitedly gearing up for this Magical Inner Child Retreat. Whether you've been cooped up too long or you're ready to connect with one of your most potent sources of inspiration and inner guidance, time at Maven's Haven is always fresh and rejuvenating. We'd absolutely LOVE to see you! ✨💕🌸👧🏻🌸💕✨
Relax into ease and deliciousness while we explore the stories of our inner child(ren). We'll teach you our best secrets to bring forth your unique magic through clearing blockages and nurturing these sweet ones within. We'll start each morning with movement to help open and connect to our deepest physical and emotional selves, preparing us for the day's exploration. Stacey will facilitate group sessions neutralizing unwanted beliefs, thoughts and emotions, gently and respectfully rewiring the subconscious mind to suit our innermost desires. We'll have lots of fun relaxing free time throughout the day for exploring the gorgeous river land surrounding the retreat property, getting to know each other while we lounge and decompress from life's stresses and responsibilities in the loving arms of mother nature. After our delicious dinners each evening, we'll get up to some real magic fun together – intending, creating and magnetizing our dreams into reality, including a surprise activity designed to powerfully birth a new version of ourselves into being. All of our energies and intentions together create so much more momentum and power than on our own. So come join us for this sweet, juicy, sacred event to nourish, heal and shower love upon that beautiful inner child within as we create the next chapters of our lives!
Kambo Friends – There will be no Kambo at this retreat. However, this type of work is super aligned with the work that happens with Kambo! Our retreat will bring more depth to the work you do with Kambo, plant medicines, meditation practices, yoga, breath work, etc. Addressing these inner worlds from various angles with multiple valuable practices helps develop the skills and tools we bring into our daily lives. Stacey will be in Boise immediately after this retreat serving Kambo. Contact [email protected] if you'd like to join a Kambo circle.
Charlotte, Stacey and Dia would LOVE to see you and help you go deeper into your process! ❤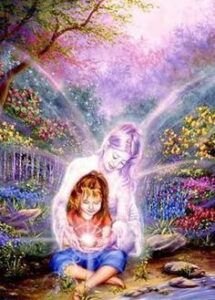 ________________________________________________________________
Practices will begin Friday evening and extend until Sunday afternoon, with the option to arrive one night early or stay a day late for a special retreat fee of $50 to deepen your experience. Fees are all-inclusive for meals, accommodations and workshops, for a total of $350 (or $295 for camping in a van or tent); added donations to pay for supplies are gratefully accepted. To register for this retreat, you will contact Charlotte at (208) 850-9284 and a $50 non-refundable fee is required to secure your spot, sent to [email protected] (venmo or paypal).
Lodging options include refurbished sheep wagons and trailers to really accentuate this experience. View Accommodations Here Drop into connection with your body, to your deepest gratitude, and your purest innocence. Allow us to suppoort the growth and expansion of your inner magical one. Merge with your curiosity and wonder, sense of amazement, magic, and joy. Here, you will witness your younger self glow, step out of the shadows, and into your magnificent light.
__________________________________________________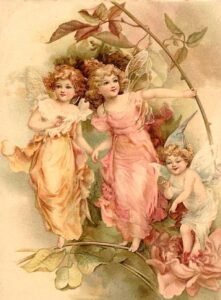 Location: Mavens' Haven in Lucille, Idaho, USA
Dates: Friday, June 19th at 5pm – Sunday June 21st at 4pm (staying a day early or late is allowed for a retreat fee of only $50)
To hold your accommodation, please send the Retreat Registration Form and a $50 non-refundable fee to Charlotte Dietz 1011 W Williams St. Boise, ID 83706 or Purchase Retreat/Make Payment Plans Here
Questions? please call or email Charlotte at 208-850-9284 or [email protected]
________________________________________________________________
Retreat Registration Form
Name:
Phone:
Email:
Accommodation first choice:
Second choice:
Date range you wish to reserve your bed:
Dietary requests and restrictions:
Questions and general requests:
________________________________________________________________