May 5 – 7, 2020
$275 private
$225 shared
With Darcy Williamson & Renee Silvus

Immerse yourself and your muse in beauty and inspiration on the Salmon River.
* Dedicate 3 days and 2 nights to creative, focused time.
* Be inspired by the lush, vibrant springtime in Idaho's banana belt.
* Take advantage of a May full moon in the river canyon.
* Receive motivation from other artists working nearby.
* Let someone else do the cooking and make the coffee while you create.
* Turn off your phone and be completely present.

We've chosen these 3 days to maximize spring in the canyon and the May 7 full moon.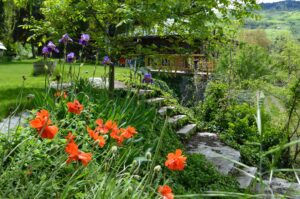 You can remain at the Haven and find plenty of beauty. Or, explore the road up Cow Creek to the saddle between the Salmon and Snake Rivers for stunning vistas. Or explore the unique rainforest-like ecosystem of Slate Creek drainage.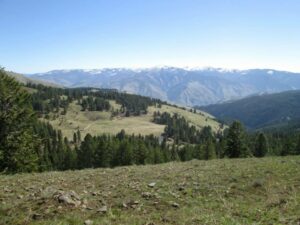 Early Bird Bonus
Register by February 29 and stay Thursday night on us. Imagine sinking into an extra day and full moon evening with just you and your muse.
Retreat fee includes accommodation and all meals Tuesday night through Thursday lunch. View accommodations here. The weekend will be nourished by homemade meals using the stored bounty of the Haven and 7U Ranch in Lucile.
Maximum 14 participants.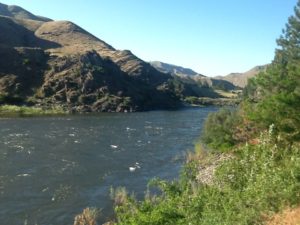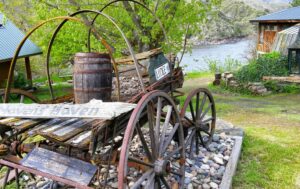 To hold your accommodation, please send a $50 deposit to:
Or drop at Renée's office at 337 Deinhard Lane, McCall.
To Register, copy/paste the following and send to [email protected]
Artist Retreat Registration Form
Name:
Phone:
Accommodation first choice:
Second choice:
Dietary requests and restrictions:
Questions and general requests:
Darcy Williamson is a published author of numerous cookbooks, histories, herbals, fiction, and more. Head Maven at the Haven, we are fortunate to have her nourishing arts and creativity in the kitchen.